Director
Wilhelm Domke-Schulz, born in 1956, studied film dramaturgy as well as film and television studies at the Film University "Konrad Wolf" in Potsdam-Babelsberg. He initially worked as a freelance dramaturg for feature and documentary films in Berlin, Potsdam and Leipzig. In 1991, he became a freelance producer and has since been managing the production company Domke-Schulz-Film near Leipzig. At the same time, he is a university lecturer for media studies.  

Domke-Schulz has so far produced over seventy films directed by himself, mainly reports and historical documentaries for public broadcasting as well as artistic documentaries such as "Life at a Standstill: A Middle East Diary" (award-winning in Chicago 2003) or "Krimreise" (awarded 2018 in St. Petersburg). 

In 2019 he also made his debut as a book author with "Werner's Wondrous Journey through the GDR".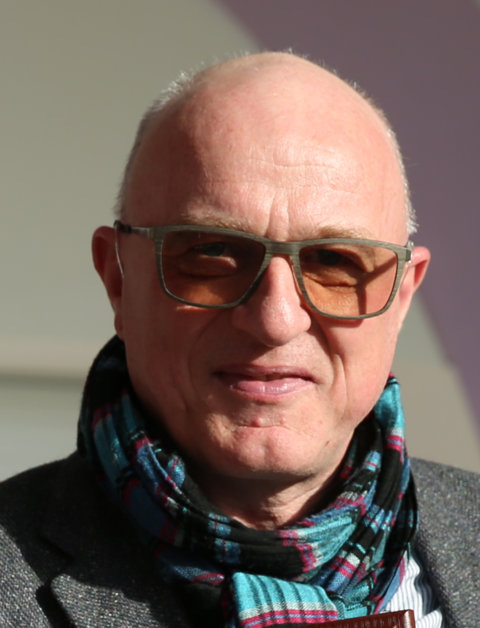 Filmography (selection)
Documentaries
2019 "Remember Odessa", 88 min, about the tragedy of Odessa on 02 May 2014
Prize: OUTSTANDING ACHIEVEMENT AWARD, CATEGORY: DOCUMENTARY FILMS
"Calcutta International Cult Film Festival (CICFF)" India (2020)
Official Selection, film festival 'The Sea Calls!' in St. Petersburg, Russia (2019)

2018 "Crimean Journey", 84 mins
Prize: "For objective journalism, film festival 'The Sea Calls!' in St. Petersburg, Russia (2018)
2012 "Rauhmannstag", 97 mins, "Ghetto Boxer" in East Germany
2003 "Kino, Kino, Kino", 53 mins, The oldest cinema in Germany turns 100
2002 "Life at a standstill – A Middle East diary", 48 mins
Prize: "Silver Plaque Investigative Reporting/ News Documentary" Chicago International Television Awards 2003
2000 "Que linda es Cuba", 57 mins, German architects explore Cuba

Television documentaries
2015 "Fate of the war child – trace of the ancestors", 30 mins, MDR TV-Channel
2013 "Trace of the ancestors – Abducted by Stalin's henchmen", 30 mins, MDR TV-Channel
2012 "The Secret of the Counter Mountains", 30 mins, MDR TV-Channel
2000 "About life in the Tollensetal", 45 mins, NDR TV-Channel
1999 "The country needs new ways – long-term documentation", 4×30 mins, MDR TV-Channel
2012 "Free ride for free cyclists?", 30 mins, MDR TV-Channel
2009 "My Indian adventure", God and the world, 30 mins, ARD TV-Channel
2007 "Josè – The angel of Mallorca – German pensioners in need", 30 mins, NDR TV-Channel
2006 "With grandma to Bessarabia", 30 mins, MDR TV-Channel
2005 "Under Water through the English Channel", 30 mins, MDR TV-Channel
2004 "The unknown sister – Reunion in Israel", 30 mins , MDR TV-Channel
2004 "The prisoners of Bethlehem", 30 mins, nah_dran MDR TV-Channel                   
2004 "Israel/West Bank – Youth in the Middle East", 2×5 mins, MDR TV-Channel
2003 "Captured in Bethlehem", 15 mins, WDR/ARD TV-Channel, Bethlehem in April 2002
2002 "Under the Star of Bethlehem", 30 mins, RAI TV-Channel
2001 "Under the Star of Bethlehem", 30 mins, nah_dran, MDR TV-Channel
1999 "German beer from the West Bank", 5 mins, MDR TV-Channel
1994 "Bethlehem, Christmas" 1994, 30 mins, ORB TV-Channel